Aquatic Ecosystem, the Way of Life along Klong Phae
1. Biking for Learning
The biking track leads to the forest beside Chao Phraya River where visitors can learn about estuarine ecosystem and ridge farming, visit ancient temples and discover the history of Bang Krasob temple through the ancient big jar dating back to the Sukhothai era.
Estuarine Ecosystem
"Bang Kachao Bend" is located on 11,818 Rais and surrounded by more than 15 kilometers of Chao Phraya River and is near the Gulf of Thailand, and is therefore affected by sea water level and tides. This causes three types of aquatic ecosystems: freshwater ecosystem, marine ecosystem and brackish ecosystem. Most areas are fruit gardens and natural forests. Mangrove apple tree, Hibiscus tiliaceus and Nipa palm are also grown here.
Pa Ket Temple
The temple was built in the reign of King Rama II in 1817. The uniqueness of the temple is the carving of Narayana riding Garuda and the paintings on the wall inside of the hall of the temple.
Bang Krasob Temple
The temple was built in 1814 from the precious objects in the ancient jars found in the temple. The temple area once belonged to a couple of old people who donated all their possessions for the building of the temple. The temple also comprises a cultural learning center with show cases of household appliances used in the daily life of people in the past.
Mangrove Apple Forest Stand: Firefly village
The Royal Forest Department joined hands with the locals to preserve Mangrove apple trees and restructure the irrigation system in order to foster the creation of firefly-friendly habitats. This has becomes a major learning center for people interested in fireflies in Bang Kachao.
2. Boat ride for learning Bang Kachao way of life and enjoying the floating market
Pae Canal
Pae canal or Pae Patthana canal was formerly a major transportation route for farmers carrying their crops and produce to Khlong Toey market. Crowds of people trade goods in this canal. Moreover, there are many attractions along the route, including bird cage houses, plant shops, OTOP shops and banana with sticky rice shops.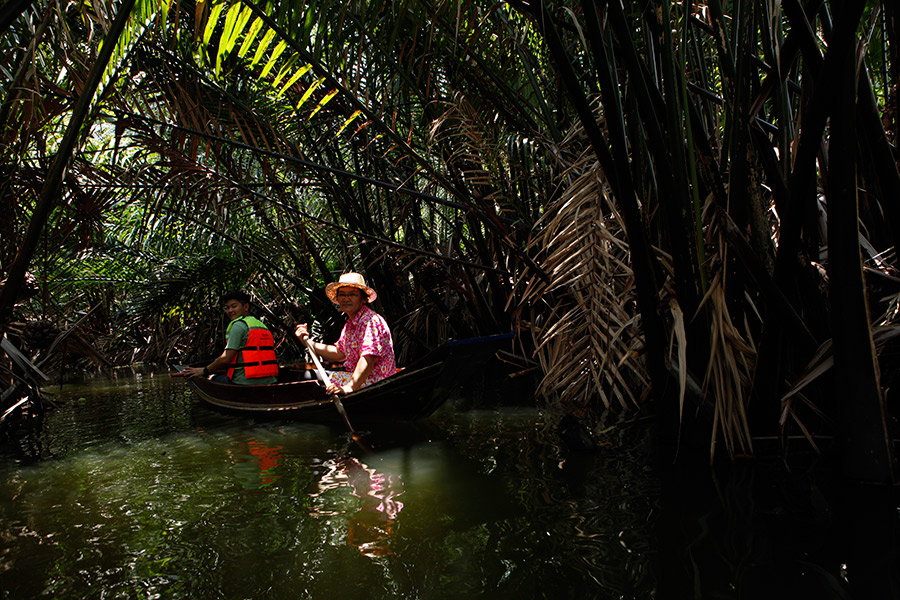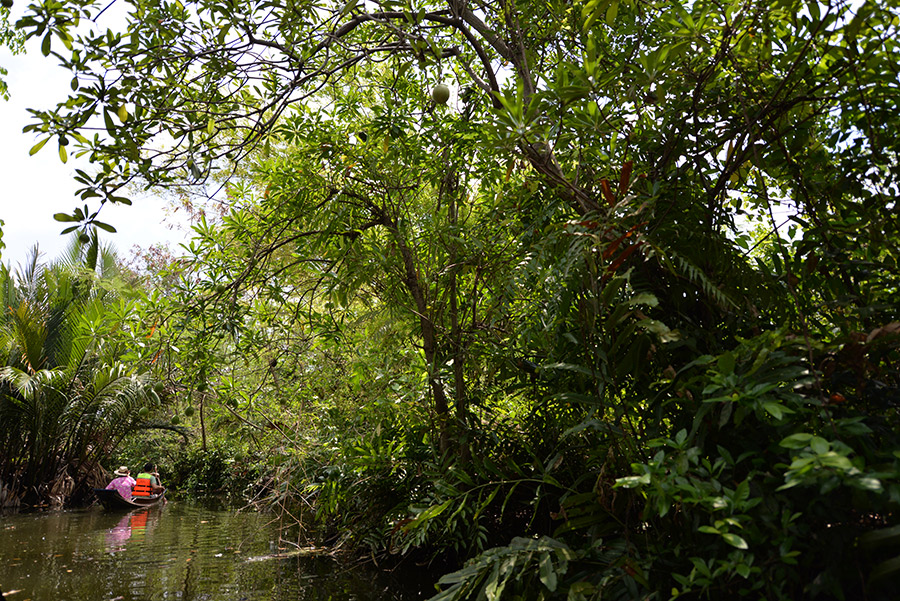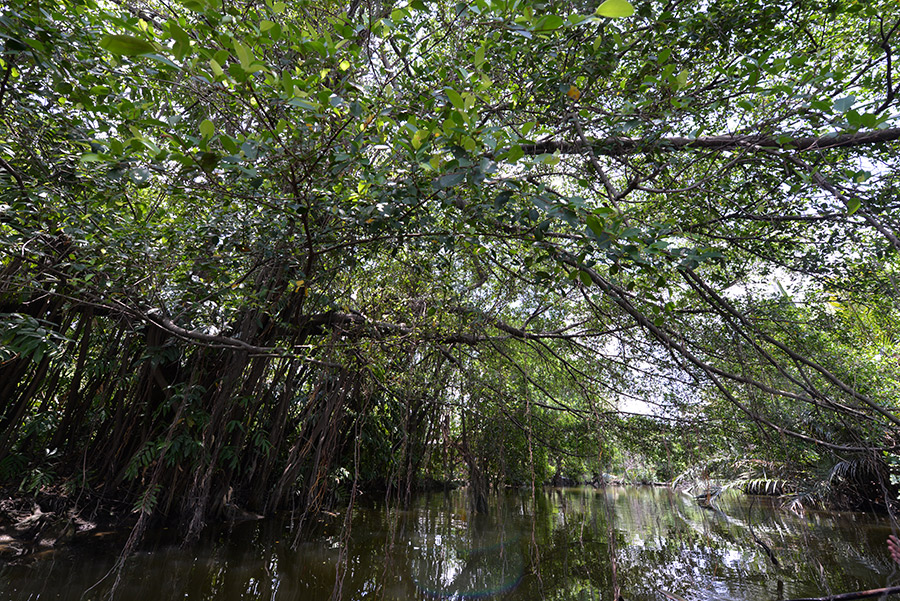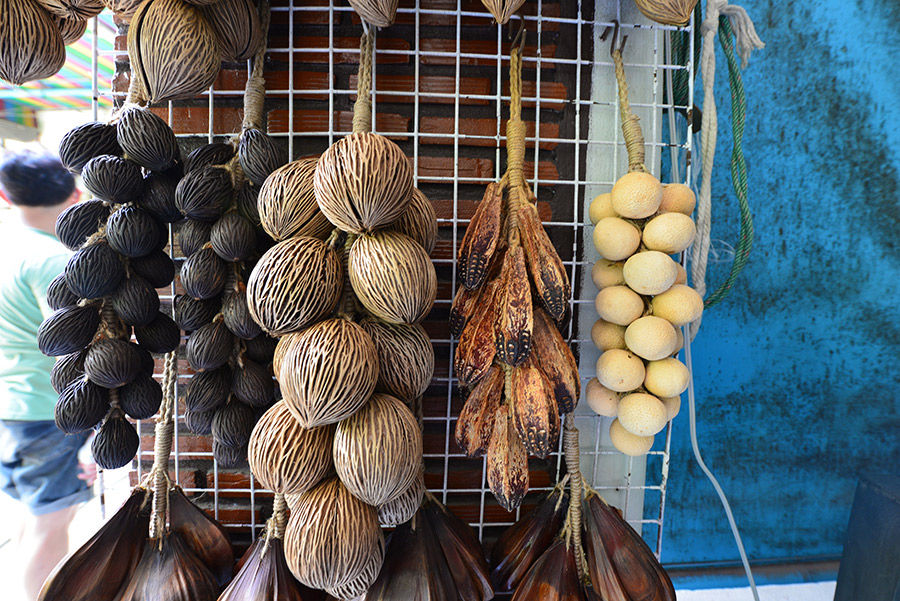 Bang Nam Phueng Nok Temple
While there is no evidence to show when this temple was built, the architecture of the temple's main hall can be classified as the style of late Ayuddhaya to King Rama I period. The distinctiveness of this temple is the mural paintings in the main hall, especially the painting of Mon ladies which is dubbed by celebrated art historian Nor Na Paknam as one of the most magnificent paintings of the Rattanakosin era.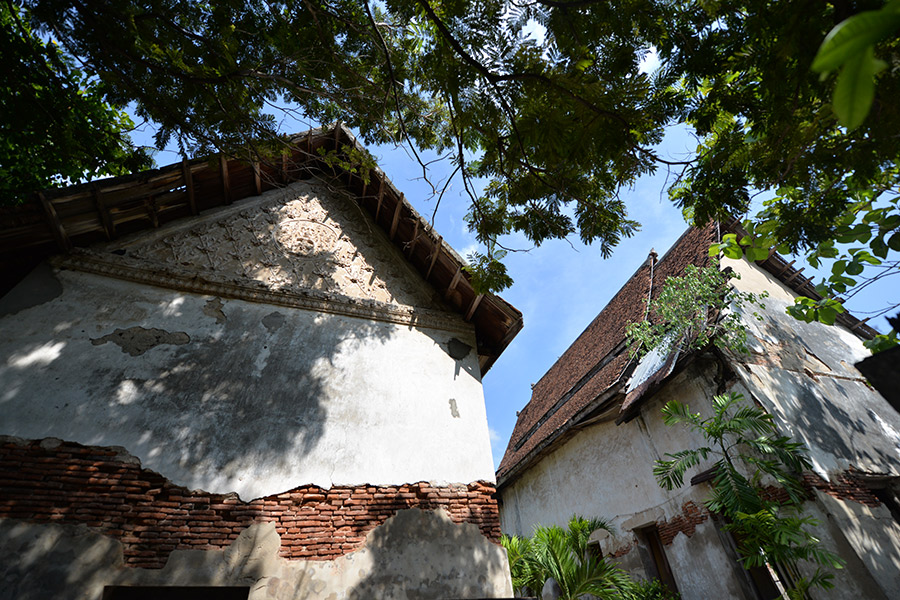 Bang Nam Pheung Floating Market
This market was originated by the locals and community leaders with the aim to support ecotourism and to generate income for the local community by selling local products to tourists at the weekend market.