What is an Outdoor Eco-Learning Area
In 2013, the Royal Forest Department, Kasetsart University and PTT Exploration and Production Public Company Limited, or PTTEP, jointly started the Forest Restoration Project for Eco-learning at Sri Nakhon Khuean Khan Park under the Initiative of HRH Princess Maha Chakri Sirindhorn. Developed under the "Recreational area for Eco-learning" concept, the project aims at providing visitors with knowledge and pleasure while enabling them to experience being close to nature so that they appreciate the value of green space conservation in Bang Kachao, as guided by the Royal Initiative of His Majesty the King and Her Royal Highness Princess Maha Chakri Sirindhorn. Key activities of the project are: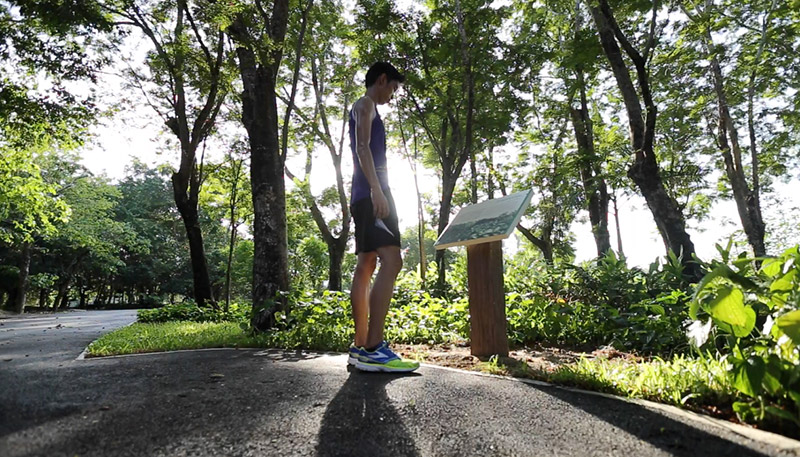 Restoration of a 40-rai ecological forest area and a 108-rai in public park area. ่
Restoration of a bicycle trail and a wheelchair accessible trail, as well as development of information displays along the two nature trails, outdoor exhibits in the forest ecological restoration study and learning area, a learning service area and printed materials, as well as provision of convenient facilities in the park.
Development of activities and an ecological learning program in Sri Nakhon Khuean Khan Park related to local community culture and way of life, with engagement of local community.